For non-professionals, it's difficult to warrant paying thousands of dollars on CAD software. Free CAD software is available and many times will work fine in lieu of paid software. Below is a list of 2D and 3D CAD programs that you can use for free.
Some of the options below are free versions of paid software. In many of the cases, the free versions offer great functionality and many of the same tools, but may limit you from using the software commercially. Look into the license if you are planning on using the software for commercial work.
SketchUp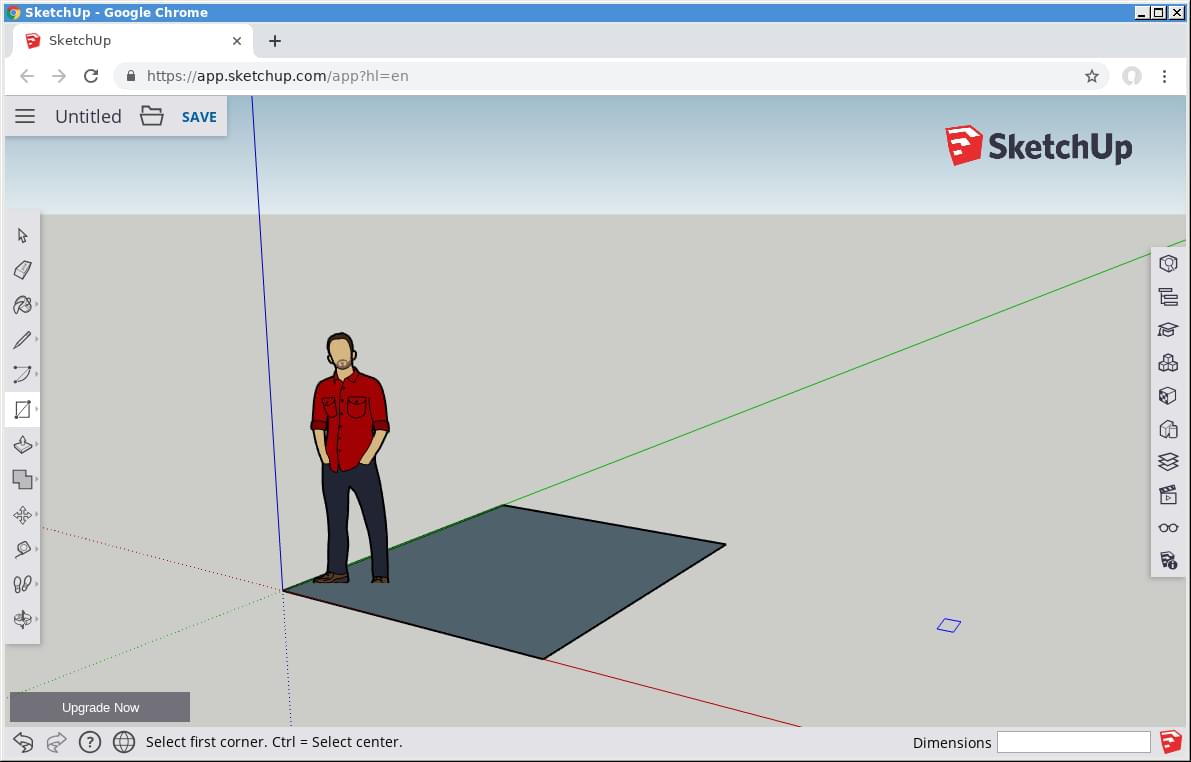 SketchUp is a popular 3D CAD program due to it's small learning curve and simplicity. Even though the program is simple to learn, you can still use it to design homes, furniture, mechanical parts, and more.
Ever since Trimble took over SketchUp, it's been more and more difficult to use their free version of the program. In 2017 they decided to no longer update the desktop version of their free software. You can still download SketchUp Make, but they are forcing your hand to use the free browser version instead.
QCAD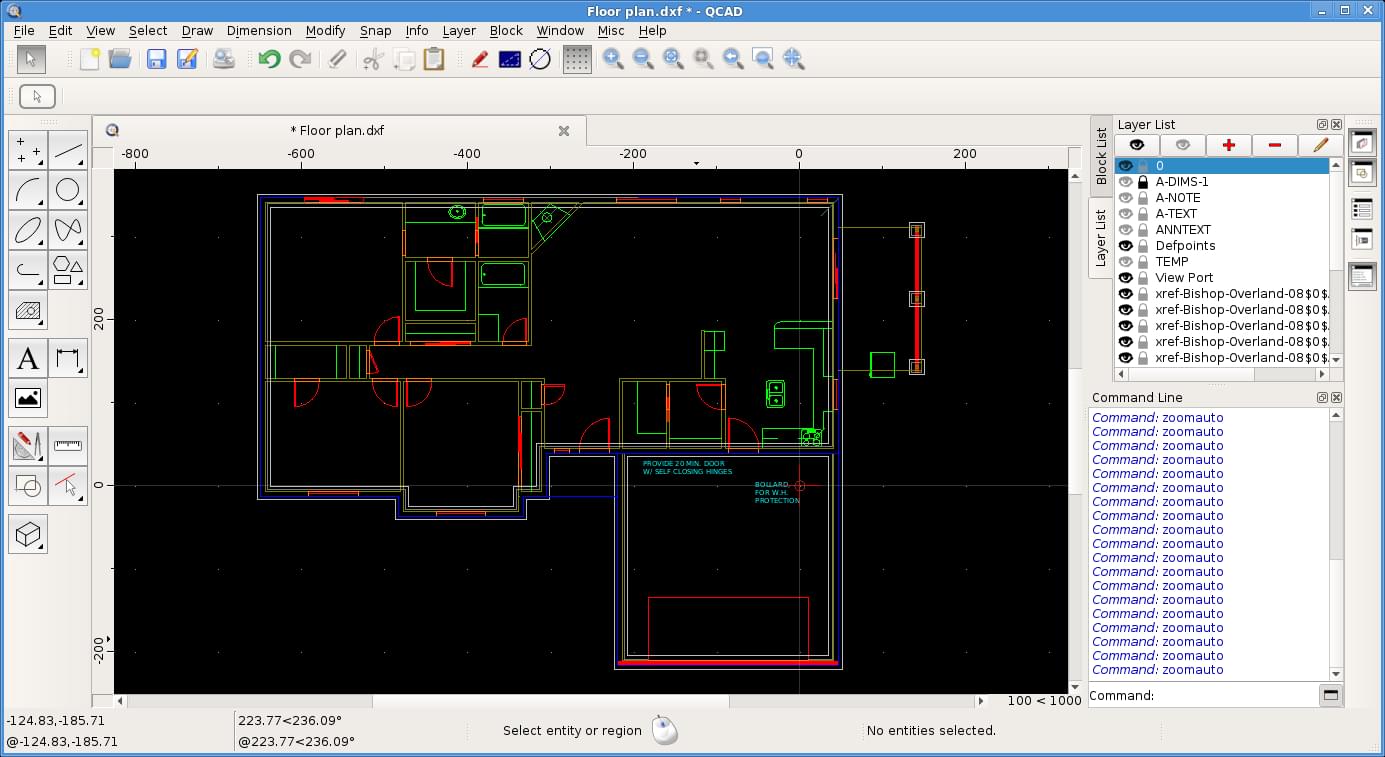 QCAD has a free and professional version of their software. The free version has everything you need for 2D CAD drawings and doesn't limit you. Along with the normal tools, you also have a lot of customization options, including a dark theme. QCAD is available on Windows, Linux, and Mac.
QCAD feels very polished and works well. Everything works exactly as expected and it provides verbose messages when something is wrong. You can download the program on the QCAD website.
LibreCAD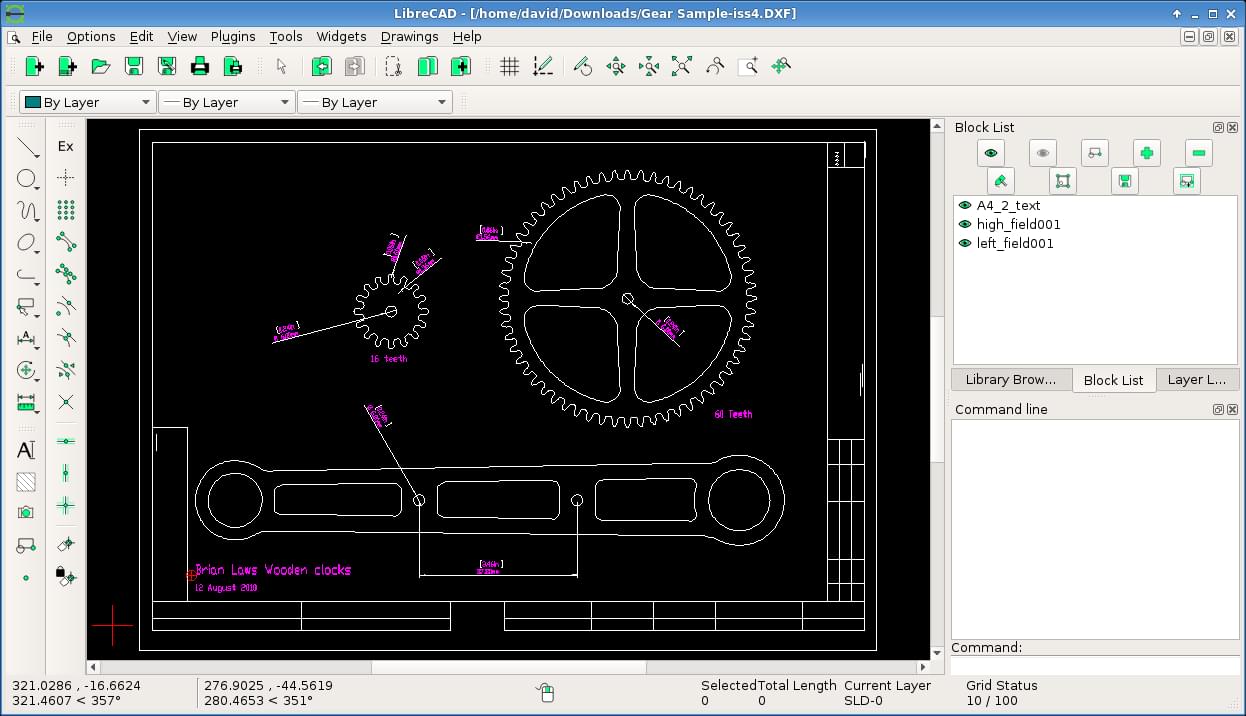 LibreCAD is an open-source 2D CAD program based off an old version of QCAD. It includes tools found in most 2D CAD programs and is simple to use if you're familiar with 2D CAD. LibreCAD also lets you switch to an isometric grid if you need to create a 3D illustration of your design. The program lets you export the drawing as an image, SVG, and PDF.
LibreCAD is a little bit rough around the edges, but it is still a very useful CAD program. You can download the program from the LibreCAD website.
FreeCAD
FreeCAD is a parametric modeler aimed directly at mechanical engineering, but can be used in other fields. Direct 2D drawing is not the focus of FreeCAD. With the program you can take 2D drawings and draw them in 3D for production.
FreeCAD has been around since the early noughties and still has a very active community. Their forums are filled with tutorials and people sharing their work. To learn more about FreeCAD and to download it, visit their website, FreeCAD.
SolveSpace
While SolveSpace is technically a CAD program, creating large drawings using it will be very difficult. Features including snapping, command line, layers, and other common CAD tools are missing. SolveSpace is useful when you need to calculate the area and volume of drawings. Also, the way dimension and angle constraints are implemented lets you easily modify drawing dimensions.
SolveSpace might fit into some work flows and be a tool that you use in addition to other CAD programs. It can be used to assemble parts and create 3D models from existing 2D drawings. Download the program from the SolveSpace website.
Blender
Blender is the all-in-one tool for 3D modeling, animation, simulation, rendering, and even video editing. Blender is slightly more focused towards 3D animation and modeling more so than CAD. Because of this, some features engineers want from a CAD program may not be present in Blender.
From searching, I've found people complain about Blender's grid, measurement tool, and the fact that moving around the drawing actually transforms your drawing and snap points. Blender can still be used for rendering your CAD drawings, but maybe do the engineering in a different program.
Blender has been used by many professionals to create games, featured films, and more. You can get it for completely free at Blender.org.
OpenSCAD
OpenSCAD is a 3D CAD program that does not focus on the artistic aspects of 3D modeling. OpenSCAD is not an interactive modeler, instead you create a script that then is used to render the 3D object.
The script that is used can save you time when you need to repeat similar objects or loop through the process of drawing shapes. You can download the program on the OpenSCAD website, or you can give it a spin from your web browser over at openscad.net.
DraftSight
DraftSight is a professional 2D drafting solution that has a free individual license. Their 2018 version of the software has lots of nice productivity features and makes dimensioning your drawings consistent and easier.
The free version of the software is limited, but for a more professional 2D CAD program, DraftSight is a good option to try. Download it from the DraftSight website.
Summary
There are a lot of different CAD programs available, and depending on what you are drawing, the tools you pick will vary. Sometimes a single tool is not even enough.
I generally draw floor plans, furniture, and small parts (nothing too detailed). For my purposes, I prefer to use QCAD over the other solutions. After looking into more of the CAD solutions out there, I also think I'm going to start using FreeCAD when I have to extrude my 2D drawings and turn them into 3D objects.